When we started we had no idea what we would come across...
Throughout the USA, we found people creating handmade fishing gear in small towns, cities, in the country…everywhere you can think of.  Like you, we know that fishing is more than just buying equipment and catching fish.  It's the stream with so many seams you can't decide where to make your first cast, the weed edge on the lake you know they're sitting on and the calm evening water you know is going to be broken twice – once from the topwater landing, the second from the monster that's going to hit it.  It's the new lure, fly or rod you can't wait to get on the water with.  It's about the folklore.  The old timers patiently whittling their lures from a piece of wood, tying their flies out of thread, fur and feathers – you know the classics – the larger than life, almost mythological characters you grew up looking at in catalogs as a kid.  Welcome to the new catalog.  This will be the home of the modern craftsmen, young and old, novice and experienced.  Here, under the planed wood shavings, the leftover snips of cut thread and metallic dust from sharpened hooks, a legend will be born.  We would like nothing more than for you to be a part of it.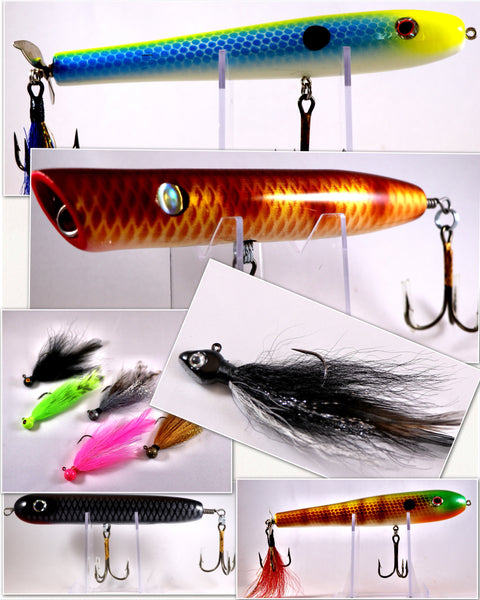 The Local Fisherman Blog
Be sure to visit our blog.  There you'll find posts about guide services we've used as well as lakes & rivers we've fished using handmade lures and equipment available in our online store.